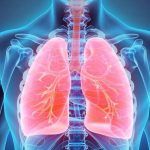 Learn all about breathing, the role your diaphragm plays in core stability, back pain, the connection to your entire body. Explore optimal breathing and ways we can try to breathe better.
---
In this workshop we will look at why a separation of the abdominals occurs during pregnancy and can remain post-birth. Your tummy will be checked for a separation and then you will be taught to check for yourself.
---
Bunions, fallen arches, hammer toes, achy, stiff uncomfortable feet? This workshop will explore how to stretch, mobilise, lengthen and strengthen our feet. Improving the function of your feet, can lead to better balance, posture and possibly reduce pain elsewhere in the body.
---
Learn all about these amazing set of muscles, including where they are, what they do and how to effectively use them and how to start exercising with them.
---
This workshop will focus on going back to basics with the Pilates movements. We will look at pelvic floor, deep abs, the breath, finding neutral and much more. This will help you to get the very best from your Pilates classes and well as refresh your skills if you've been practising a while.
---
If you are in the late stages of pregnancy or very early postnatal, then this workshop could be for you. It is all about preparing you for real life at home in the early postnatal period.
---
In association with Wild Country Woman
If you have recently (or not) had a baby and are looking to return to running soon then this workshop is a MUST! You will learn invaluable information on how to start conditioning and strengthening your body before and during your return to running.
---
This workshop is aimed at those with poor upper back/neck mobility and strength, anyone who suffers with tension in the neck and shoulders or weakness in the shoulders or who just want to improve this area.
---
This workshop focuses on lengthening, stretching and mobilising tight and restricted muscles. We will use myofascial balls, spiky trigger point balls, bands and rollers as well as general stretches and Pilates movements.
---