Scar Massage Therapy in Bristol
FeelGood Fitness offers scar massage therapy using the RESTORE method which was developed by the UK's leading scar therapy teacher and Harley Street scar specialist, Emma Holly. This method of non-invasive physical therapy was developed to treat scar tissue, fibrosis and adhesions after surgery or injury using specialist scar massage and fascial release, therapy tools and self- care advice to promote healthy scar tissue recovery.
RESTORE scar therapy has been developed to:
stimulate changes in scars, both on the skin surface, and any adhesions or fibrosis in the underlying tissue
promote functional and cosmetic improvements after surgery or injury
reduce common symptoms, such as pain and sensitivity
assess and treat any associated functional changes
support emotional wellbeing after surgery or trauma
How can scar therapy help me?
There are many benefits to seeing a therapist trained in RESTORE scar therapy. If you have recently had a surgery or injury, your therapist can treat your scar to help stimulate healing and soften fibrosis as the scar matures, and suggest self-care for you to continue at home.
We can't make a scar disappear, but RESTORE scar therapy treatment usually generates improvements to symptoms such as pain or sensitivity. Textural changes to the suppleness of the scar and surrounding tissue often occur. 
What to expect during and after treatment
Scar therapy has been developed to stimulate the body and generate changes in your scar. During your appointment, your therapist may also work on muscles and fascia around the scar. This will usually leave you feeling relaxed and give a sensation of lightness and mobility at the end of the appointment.
You may immediately notice changes in your scar, or you may notice changes in the following days after treatment. Some people require a few treatments before significant changes are observed.
As nerves repair, some people experience a sharp pain sensation which lasts for a moment then disappears. This may be experienced in the days or weeks after treatment. This is normal and should not be a cause for concern.
You may feel tired or emotional after scar therapy. Listen to your body and rest as needed. Gentle and compassionate touch on your scar may generate emotional release. Ask for help if you are struggling with your mental health.
Your therapist may recommend self-scar massage and products to help hydrate and protect your scar. These are very helpful to improve the cosmetic and functional results as part of a scar therapy treatment programme.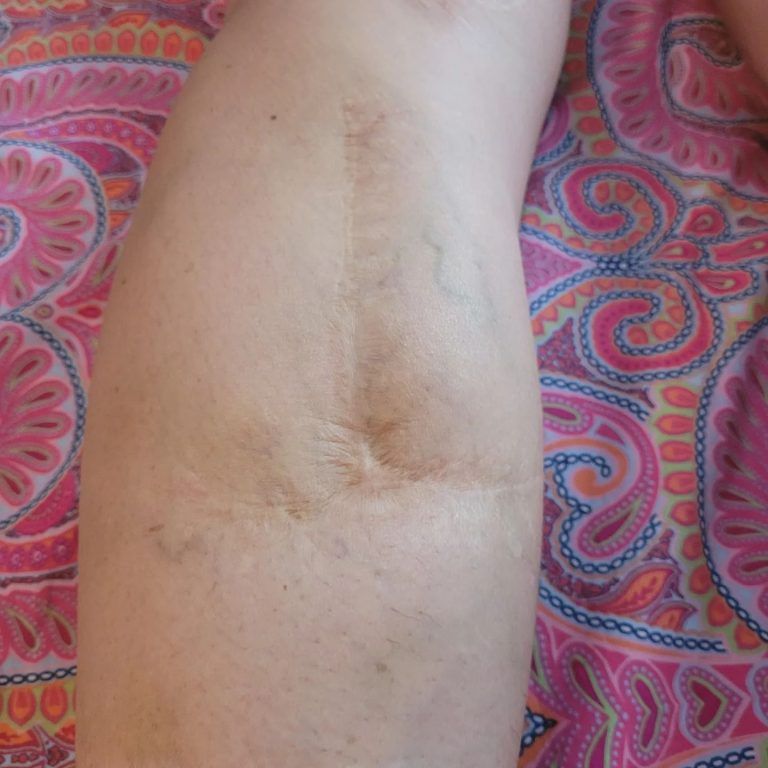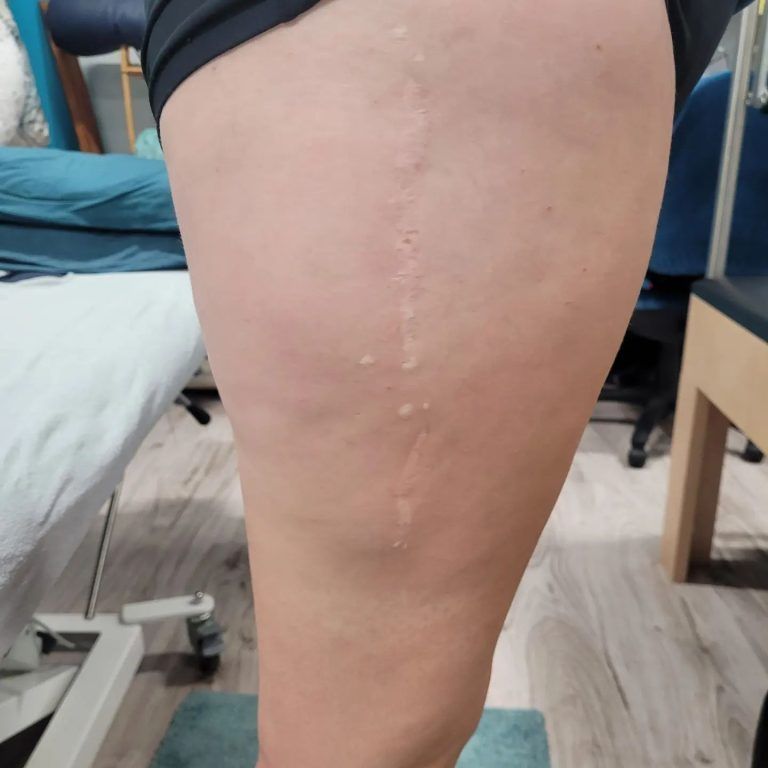 Prices and the number of treatments recommended will depend on your scar. Contact Sian for more information or to book.
Scars don't have to big! Key hole and micro surgeries can still cause discomfort or problems. If you have ANY type of scar that feels tights or restrictive, or you get pain close to the site, scar massage therapy might help.
Frequently Asked Questions