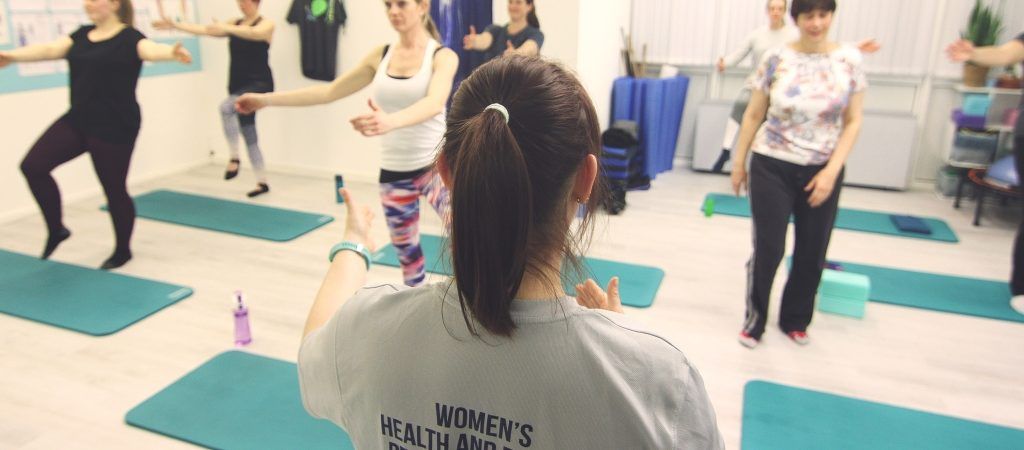 Classes are at Feelgood Fitness's private studio at The Park Centre, Daventry Road, Knowle, Bristol, BS4 1DQ. Some are available on Zoom.
Classes need to be booked online and paid for in advance. You can buy class passes in blocks of 1, 3, 5 or 10 classes. The bigger the block, the greater the discount. You can also buy monthly subscriptions. Having purchased either your passes or your subscription, you can then book your classes.
Please note that 24 hours notice is required for cancellation of all appointments to avoid a full charge or forfeit of class. All purchases are non-refundable.
Post natal and pregnant clients will need clearance from a medical professional prior to commencing exercise.
We also offer corporate wellbeing and private bookings, please get in touch for more information.
Thurs 18:30-19:20 (studio or Zoom)
This class combines the challenge of barre work with the principles of Pilates. A fantastic and fun way to work your leg strength, balance and tone muscles, but adding some great core work too. No dance experience required – actually its better if you have none!
This is a 6 week course with Sarah to learn to fundamentals of Pilates. It's an excellent introduction so you can find your feet (and your core and pelvic floor!)  before joining our wide range of Pilates classes. 
Back pain, or relatively new to Pilates? Then this is your class. Focusing more on the fundamentals of Pilates and executing technique, these classes are slightly slower in pace to give you change to really hone in on the movements. Expect lots of assistance from the small props on this one too.
This is a step up from the mixed classes. A much more fluid and faster paced class, this one really will challenge you! The movements explored are based on the assumption that you have no injuries or restriction and have been practicing Pilates with us for quite some time.
Tues 20:00-20:45 (studio or Zoom)
These 45-minute classes are low impact in nature although higher impact options can be offered. The use of intervals of varying nature are used each week to help you strengthen and tone and to raise your heart rate. These are very sociable classes, so be prepared for a few laughs! You may be required to have equipment or home substitutes.
Mon 19:00-19:50 (studio or Zoom )
Tues 19:00-19:50 (studio or Zoom)
These classes are suitable for most and cover the fundamentals of Pilates as well as exploring the more challenging variations. If you have any particular injuries, or are pregnant or postnatal, please get in touch so we can assess the suitability of these classes.
Pilates Equipment Circuits
Get ready for challenge, improve your mat work and get better understanding of your body. In this circuit class you will move between the Cadillac, Reformer, Wunda Chair, Spine Corrector, Arc or small props. Each one has a different feel and focus. Class numbers are capped at 5 to ensure safety. You do need previous experience for this class. Check out our introductory offers.
Mon 13:00-13:30 ( Zoom only)
A 30-minute, quick-paced class to get you moving during your lunch break.
Postnatal Pilates (babies welcome)
Expect a gentle and restorative class, focusing on reconnecting to your body. We will build strength, stability, mobility, improve your pelvic floor and abdominals and improve your posture.
These classes are very relaxed and you can bring baby too.
Thurs 10:00-10:50 (studio or Zoom)
A wonder class perfect for those who want a much slower, relaxing pace, with a bit more focus on mobility and stretching. Because of its nature, this class is well suited to those with back issues or who are pregnant, postnatal or beginners. However, everyone can enjoy this class!