My name is Sian and I run Feelgood Fitness, a studio dedicated to women's health and fitness. I am a highly experienced and qualified personal trainer, Pilates instructor and massage therapist. I believe in a holistic approach to exercise and movement, tailoring to each individual's needs as we go.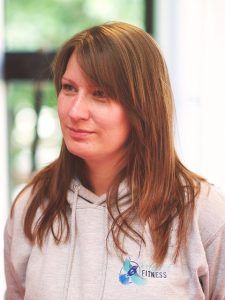 My specialist areas include:
post-natal recovery
pregnancy
injury rehabilitation
helping to manage pelvic girdle pain and lower back pain through exercise
Pilates and mobility programmes
pelvic floor and prolapse problems
diastasis recti (tummy separation)
returning to exercise following injury or certain operations
increase general fitness, muscular endurance, strength and tone
About Feelgood Fitness and Me
I set up Feelgood Fitness to help other people feel fitter and happier about themselves. Initially I focused on working with people suffering with back pain and other injuries as this was something close to me personally. I've trained both in fitness as well as a fully comprehensive Pilates and have a degree in Sports Science.
Over the years and after having my own children, I decided to focus more on women's health and fitness and in particular around the postnatal period. The female body goes through so much change during childbirth that sometimes it needs a little bit of care and special attention when returning to fitness. For this reason I focused my skills on helping women to heal and learn about their tummy separation or issues (diastasis recti) , pelvic pain such as PGP or SPD and pelvic floor health.
I'm a firm believer in treating the whole body and taking a holistic approach not just focusing on exercising. I look at daily life habits and try to incorporate working towards your goals into your everyday life.
As well as working with you personally I can also refer you to the right professionals if you need more help such as women's health physiotherapists, musculoskeletal physiotherapists, masseuse and nutritionists.